Great news, dymaptic is now a certified Women's Business Enterprise (WBE)!
We just received our WBE certification from the Women's Business Enterprise National Council (WBENC), the U.S.' largest third-party certifier of businesses owned and operated by women in the country.
The WBENC standard of certification is a meticulous process including an in-depth review of the business and site inspection. The certification process is designed to confirm the business is at least 51% owned, operated, and controlled by a woman or women.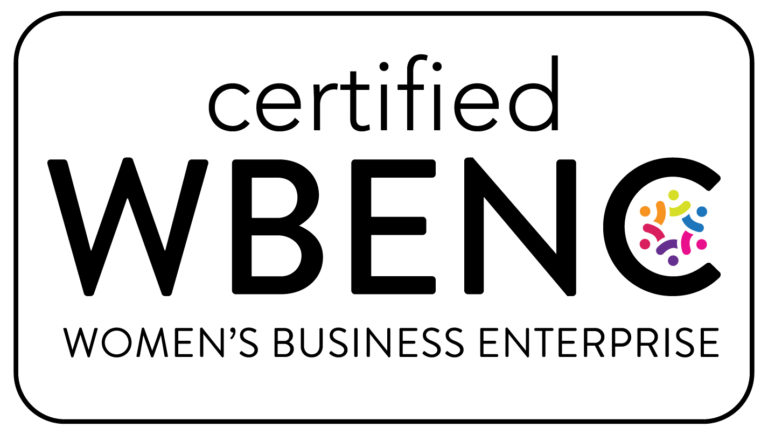 We're very proud, the WBE certification means a lot to me personally, but I also think it means something to all women in Tech – particularly since our industry is so male-dominated. Hopefully dymaptic and I can inspire more women to take the plunge and brave the sometimes-choppy ocean that is the tech industry.
Mara Stoica – Co-Owner & CEO
The certification also means a lot for dymaptic. The company has, from the very beginning, prided itself on an environment that welcomes everyone. Where knowledge, skill, and merit are allowed to speak for themselves. Not only is this the right thing to do, but it has also been essential to our success as we've been able to attract very talented women who may have been overlooked by other employers. 
It also laid the foundation for our recently launched easy-to-use, incredible ArcGIS feature reporting tool, infomaptic . Check it out and sign up for a free trial at: https://infomaptic.com